What is corn gluten feed?
Views:8 Author:Site Editor Publish Time: 2019-11-13 Origin:Site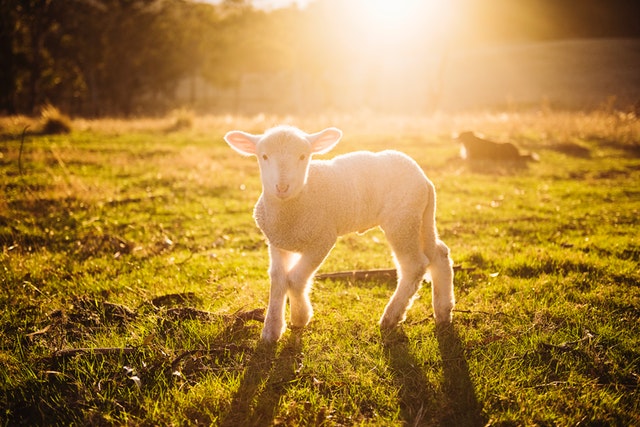 Are you worried that your cow is not as strong as someone else's? Learn about corn gluten feed. Extensive research has shown that it is a highly digestible alternative source of protein, energy and phosphorus. When incorporated into beef growing and finishing diets, they optimize performance and reduce feed costs. This article will provide detailed information on corn gluten feed.
The main points are as follows:
Introduction of corn gluten feed

Corn gluten feed classification

Matters needing attention
1. Introduce corn gluten feed.
Corn gluten feed is a by-product of wet milling of corn kernels used for starch (or ethanol) production. It consists mainly of corn mash and corn soak (liquid separated after soaking). But may also contain distiller's grains soluble, germ mash, broken corn screening, and small amounts of end products from other microbial fermentations. The chemical composition of it varies widely because it depends on the milling process and the relative proportions of bran, steep liquids and other ingredients. In particular, the energy and protein content of the feed is positively correlated with the ratio of the immersion liquid in the mixture.
2. Classification of corn gluten feed.
Feedstock feeds can contain relatively high levels of wet gluten feed, which often has a positive (but variable) effect on performance. This positive response may be due to a decrease in ruminal acidosis, an increase in DM intake, and a decrease in the negative correlation effect of rumen fermentable starch on fiber digestion. However, due to potential sulfur toxicity, it should be limited to 50% or less of total DM intake.
Wet corn gluten feed replaces different levels of dry rolled corn kernels with a positive impact on average daily gain (up to 15%) and feed efficiency. Feed efficiency can often be improved by adding it to dry-milled corn finishing diets. Wet of it can replace up to 25% or 50% dietary DM without negatively affecting farm performance, nutrient digestibility or carcass characteristics. The replacement of steam-pressed corn with 40% wet of it increased DM intake and daily gain, but reduced feed efficiency. The same amount of wet gluten feed increased the digestibility of organic matter and NDF. Wet of it can be used up to 35% without adversely affecting performance. Wet of it can be used as a source of energy in finishing diets based on steam-pressed corn, and as a source of fiber, partially meeting roughage requirements.
In a restricted diet, the value of wet relative to steam-pressed corn may increase as the hay concentration increases. Limiting feeding during growth can be a strategy to increase corn gluten feed utilization at high containment rates.
Wet of it supply can alter carcass quality: yak fed fine grain cereals contains more fat than yak meat containing 50% wet corn gluten feed.
Dry corn gluten feed can completely replace fine grain corn without affecting feed efficiency and net energy. Replacing barley with corn dry gluten feed can increase the rumen pH and help prevent post-prandial pH values from being too low. Due to the low digestible energy content of it, the use of dry it instead of corn kernels reduces feed efficiency and reduces feed yield.
3. Precautions
Sulfur dioxide is added during the wet milling process to aid in the extraction of the starch. As a result, the sulfur concentration in corn gluten feed is between 0.33 and 0.73%, which may be higher than the safe upper limit for cattle. Feeding large amounts of corn gluten feed can cause sulphur poisoning, resulting in reduced feed intake and possibly death. A specific disease associated with excess sulfur is polio softening, which affects the nervous system, leading to blindness, disharmony and seizures. Excessive dietary sulfur also increases the risk of copper deficiency.
Corn gluten feed is a very practical feed that is used by many people on ruminants to not only bring the nutrients they need, but also improve the quality of the meat and reduce the cost of feed. Corn gluten feed is very meaningful to your animals.