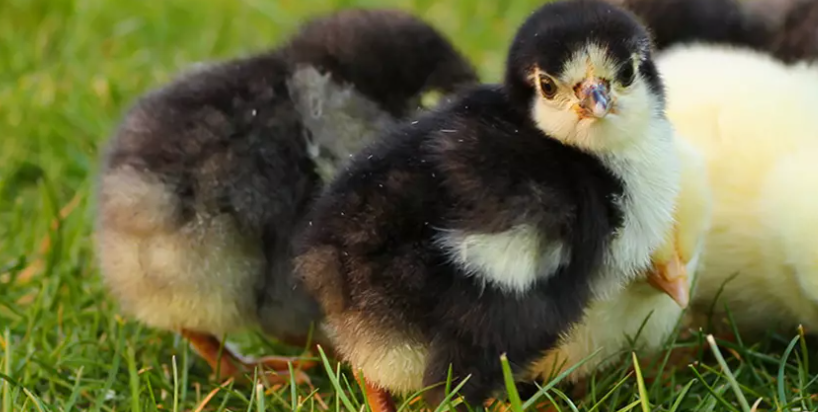 With the continuous economic development, livestock products can be found on the dinner table of most families. The safety of animal products is the key to ensuring the safety of human food, and the safety of feed additives is the key to ensuring the safety of animal products. Vitamin d3 is one of the frequently used applications, and its benefits do not need to be explained too much; what farmers need to know is the consequences of misusing it.
Here is the content list:
What harm does the abuse of vitamin d3 cause to livestock?

How will excessive use of vitamin d3 damage the environment?

How do farmers achieve the most suitable amount of vitamin d3?
What harm does the abuse of vitamin d3 cause to livestock?
After years of research, animal husbandry experts have come up with the appropriate amount of feed grade vitamin d3 for various livestock and formulated relevant standards. The feeding standard of vitamin d3 powder is the animal's demand for various vitamins.
Although it can be increased or decreased according to the actual situation, it does not mean that farmers can ignore it. During actual production, if the standard is exceeded too much, the following problems will occur.
When the amount of vitamin d3 added is too large, it will cause poisoning of the raised animals, and it is not easy to be discharged from the animal body quickly.
When the intake exceeds the normal amount, pigs often exhibit rough coats, phosphorous skin, excessive excitement, sensitivity to touch, and loss of control of their legs to the point where they cannot stand. Chickens showed depression, decreased feed intake, and even refused to eat completely.
If the animal consumes too much vitamin d3, it will cause excess calcium to be deposited in the heart, blood vessels, joints, pericardium, or intestinal wall, leading to heart failure, joint stiffness or intestinal disorders, and even death, for example, laying hens often die of uremia.
How will excessive use of vitamin d3 damage the environment?
Farmers who abuse vitamin d3 may not have thought of or deliberately ignored this, that is, the additives they feed to livestock will eventually be put on the table and enter the body.
In the food chain of feed additives-animals-humans, vitamin d3 is the most basic and most important part. Through biological enrichment, vitamin d3 powder will gradually accumulate in the human body and become an important factor affecting human health.
The feed additives should at least meet the three basic requirements of safety, effectiveness, and non-pollution to the environment, which have triggered a series of food safety incidents. At the same time, they have also caused environmental pollution and blocked export of livestock products.
It can be seen that the harm caused by the abuse is manifold, and the loss is huge. In order to produce green and safe livestock and poultry products, the quality of feed additives must be strictly controlled.
How do farmers achieve the most suitable amount of vitamin d3?
Vitamin d3 occupies a small proportion in livestock feed, and it is impossible to mix them evenly at one time. Therefore, the use of vitamin d3 additives should be pre-mixed with a small amount of corn flour and other carriers in advance.
And then, vitamin d3 powder should be expanded and mixed step by step to prevent uneven mixing causing excessive intake of certain individuals or insufficient intake of certain individuals.
The investigation implies that if the vitamin d3 additive is not premixed or premixed unevenly, it will cause vitamin lacking in some individuals. Adequate pre-mixing can significantly reduce the chance of vitamin deficiency. Therefore, the relevant documents clearly stipulate that the vitamin d3 in the feed must be made into pre-mixed feed in advance for actual use.
In particular, when livestock and poultry are in a bad environment, vitamin d3 deficiency is likely to occur, which should be supplemented. Such as high temperature, cold, sudden climate changes, disease, vaccination, grouping, transportation, intensive feeding, chicks before 2 weeks of age, piglets before weaning, peak egg production, forced moulting, feeding restriction, etc. Under the circumstances, it is necessary to add vitamin d3 to the feed to supplement the vitamin loss caused by stress.
We all hope that livestock can grow strong by taking feed grade vitamin d3, but as the saying goes, "Going too far is as bad as not going far enough", too much or lack of vitamin d3 powder is both not good for livestock. Polifar Group hopes that through our help, farmers can fully realize the importance of proper use of vitamin d3. If you have any questions or want to know more, you can consult our customer service.