What are l lysine hydrochloride benefits?
Views:0 Author:Site Editor Publish Time: 2021-04-28 Origin:Site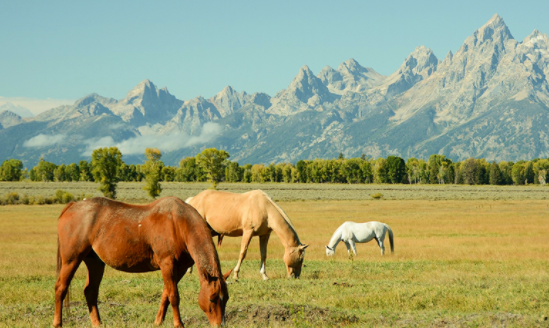 Nowadays, raising animals no longer simply use feed as before. Now that the cost of feed is constantly expanding, feed grade L lysine hydrochloride can not only save costs, but also increase the absorption and utilization rate. It is no wonder that it is the star of feed additives. However, there are some restrictions on how to maximize the value of L lysine hydrochloride.
Here is the content list:
Why should you be in support of L lysine hydrochloride?

How to identify L lysine hydrochloride that can bring benefits?

How to choose L lysine hydrochloride manufacturer to maximize benefits?
Why should you be in support of L lysine hydrochloride?
In fact, the content of which in plant protein is not high, which is small in soybean cake as well as corn. Therefore, L lysine hydrochloride needs to be added to diets that lack fish meal and soybean cake.
L lysine hydrochloride belongs to the first restricted amino acid. Only when it is satisfied can other amino acids be absorbed in a balanced manner. To explain this concept, we can imagine a wooden barrel, and L lysine hydrochloride is the shortest one, which determines the level of water in the barrel.
The addition of L lysine hydrochloride will greatly increase the amount of water in the barrel, which not only improves the balance of amino acids in the feed, increases the utilization rate of feed, but also promotes animal growth and improves meat quality.
According to experiments, adding L lysine hydrochloride to animal diets can increase the protein level of diets. What's more, adding 1 kg of L lysine hydrochloride to broiler feed can save 25 kg of feed; using L lysine hydrochloride in the feed of pigs can also increase the lean meat rate; for fish feed, it also has some nice effects.
How to identify L lysine hydrochloride that can bring benefits?
Since L lysine hydrochloride has so many benefits for farm animals, it is inevitable to be favored by farmers. Of course, there will be supply when there is demand, and the relevant departments have very strict restrictions on such as L lysine hydrochloride, and some unqualified L lysine hydrochloride manufacturers have appeared in the market. If you want to maximize the benefits, you must first learn to choose L lysine hydrochloride correctly.
Farmers need to know whether L lysine hydrochloride has product quality inspection certificates and product quality standards. On the condition that whose L lysine hydrochloride has no qualification certificate and quality standards, farmers need to be cautious in buying.
Farmers need to inquire about the L lysine Hydrochloride approval number and production license number. Attention! The validity period of the approval document number is 5 years, and the manufacturer that exceeds the period will lose the qualification to produce L lysine hydrochloride.
The farm mainly pays attention to whether the label information is clear and complete. The label of L lysine hydrochloride shall indicate the product name, raw material composition, product composition, analysis guaranteed value, net weight, production date, shelf life, factory name, factory address, product standard code, use method and precautions with applicable symbols. If there is no label or the label is incomplete, it is unqualified L lysine hydrochloride.
How to choose L lysine hydrochloride manufacturer to maximize benefits?
Take the above together into considerations, farmers should try enough effort to buy from L lysine Hydrochloride companies with good reputation and quality assurance, and have professional and technical personnel. In this way, when in doubt, they can ask professionals to get necessary guidance.
What is an excellent L lysine hydrochloride manufacturer? We believe that a responsible partner is able to establish the purchase and sales account, truthfully record the name, license certificate number, specification, quantity, shelf life, name of the manufacturer or supplier and contact information, purchase and sales time to ensure the traceability of L lysine hydrochloride. The purchase and sales account shall be kept for at least 2 years.
Suppliers need to have certain expertise in feed additives, can direct farmers to use feed products correctly, and provide corresponding technical services to ensure that users can establish corresponding management systems to ensure that products during storage and use are guaranteed quality to maximize the effectiveness.
In addition to the above requirements, L lysine hydrochloride operators also need to have good professional ethics. Polifar Group. is a well-known L lysine hydrochloride producer, with integrity and legality. Purchasing our L lysine hydrochloride will save you a lot of manpower and material resources. At the same time, we will also provide you with reasonable and practical solutions to make your purchase worthwhile.