Do you need to add lysine to the sheep premix?
Views:0 Author:Site Editor Publish Time: 2021-01-12 Origin:Site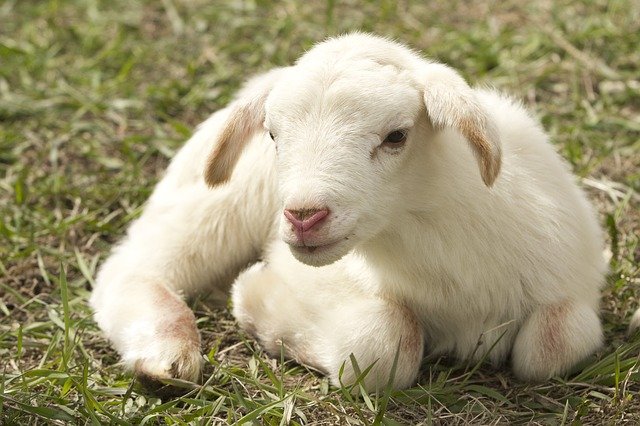 L lysine hydrochloride is an amino acid necessary for the growth of livestock. At present, premix has been widely used in breeding process of modern cultivation industry. As the star of the premix, does the sheep premix contain feed grade L lysine hydrochloride as well? What role can L lysine hydrochloride play in sheep raising?
Here is the content list:
What is the role of L lysine hydrochloride in sheep premix?

How to make a reasonable L lysine hydrochloride sheep premix formula?

How to ensure efficiency of L lysine hydrochloride in sheep premix?
What is the role of L lysine hydrochloride in sheep premix?
The main ingredients of sheep premix are premixed feed synthesized with vitamins, minerals and stone powder. In nature, various plants themselves contain a lot of vitamins, proteins, minerals, and beneficial substances, which cannot be replaced in the process of fattening sheep.
In the process of use, reasonable use of feed grade L lysine hydrochloride with feed can allow sheep to fully digest and absorb the beneficial nutrients of plant feed materials without being destroyed.
L lysine hydrochloride has outstanding significance in sheep feed and can play a very good protective role. For the premix of sheep of different ages, it is suitable to use L lysine hydrochloride according to the situation.
Ordinary feed additives are easily destroyed by the acidic environment of the rumen when they are ingested and lose their due function. In this case, rumen protected L lysine hydrochloride becomes the easiest and direct method to balance the amino acids of the sheep small intestine.
How to make a reasonable L lysine hydrochloride sheep premix formula?
The formula of sheep L lysine hydrochloride is a combination of various additives in different proportions. In addition to the selection according to the requirements of raw material standards, L lysine hydrochloride must be used correctly when making premix.
1. The first is to find out the quality of various feed additives, because it has a great influence on the actual utility of the premix. The most important thing in quality is the content of active ingredients of various additives.
2. It is necessary to check whether they suffer losses due to excessive storage or improper storage, especially for additives such as L lysine hydrochloride, which are easily destroyed.
Therefore, the active ingredients of feed additives should be actually measured. The measured value is used as the basis for determining the actual dosage in the formula.
3. The third is the use of L lysine hydrochloride. When designing the formula, the actual use conditions of the future formula should be considered, and the use period of L lysine hydrochloride and other relevant matters need to be fully understood, and detailed in the formula description annotation.
How to ensure efficiency of L lysine hydrochloride in sheep premix?
As the saying goes, a good start is half the battle. If the farmer chooses the right manufacturer of L lysine hydrochloride, it can save a lot of trouble. There are many varieties of L lysine hydrochloride on the market, and their effects are also different. It is easy for farmers to get confused and be fooled by unscrupulous merchants.
To choose a suitable L lysine hydrochloride, first, choose a well-known manufacturer, the product from a business enterprise with a higher reputation will be more likely to meet the standard.
It is not that foreign brands are necessarily superior to domestic brands. Many domestic L lysine hydrochloride manufacturers provide excellent products and services.
Secondly, it is necessary to choose L lysine hydrochloride comparatively, not only for the price, but also for the effect. Never use unqualified L lysine hydrochloride due to greed for cheap, causing farm losses.
When it is put into use, it is necessary to add L lysine hydrochloride in a reasonable and standardized manner, proportioning strictly, and mixing evenly. When using a variety of feed additives, you should pay attention to the antagonistic effect, and carefully observe the animals. Once abnormalities are found, stop feeding immediately.
It is necessary to use immediately after purchasing, because feed additives are generally not suitable for long-term storage, so as to prevent the effective ingredients of feed grade L lysine hydrochloride from passing over time.
The application of L lysine hydrochloride helps to resolve the contradiction between the increasing demand for protein by livestock and the serious shortage of protein feed. Farmers do not need to resist the use of L lysine hydrochloride crystal, because it is not only safe and legal, but also easier for livestock to absorb. Polifar Group. As a trusted partner of farmers, we are ready to serve you at any time.